The 20 allied graves in Vorden (NL) are given an identity
Every year on the 4th of May, the community of Vorden commemorates the 20 Allied victims of the Second World War at the village's general cemetery. Eighteen British and Canadian victims crashed in a plane in the vicinity of Vorden. Two British paratroopers who took part in Operation Market Garden, near Arnhem in September 1944, were executed at country house 't Selsham. The names and ranks of these war victims are known, but not 'who' they were, how they lived and why they decided to take part in the war against Germany. This project is attempting to find answers to all of these questions. The group are also attempting to trace photo's and other memorabilia of the 20 allied victims in order to acquaint the community of Vorden with the identity of the people behind the names of those twenty brave soldiers who gave their lives for our freedom.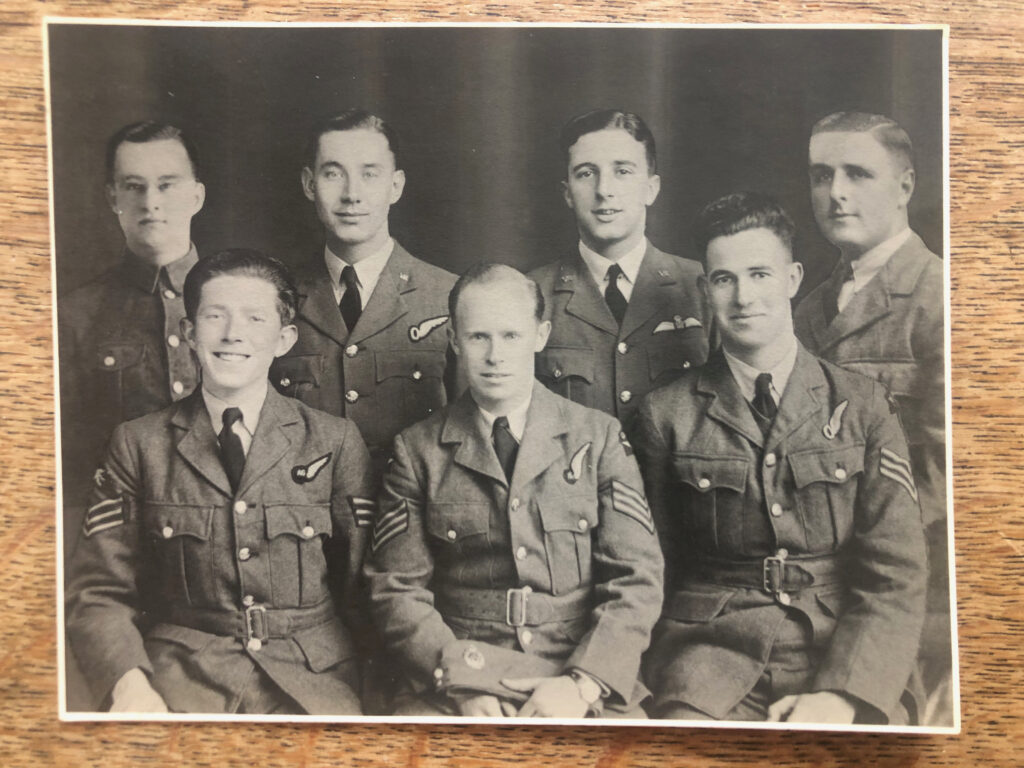 Standards and book
The search for pictures and answers went well. The project group, consisting of Wout Dekkers, Freerk Boekelo and Robert Ellenkamp, have been able to trace relatives for a number of the servicemen over the past two years. Correspondence with the relatives provides a lot of information, beautiful personal stories and wonderful photos. The project group aims to place a standard with an engraved photo of the fallen soldier on each of the graves. In this way the names on the graves will be given an identity. The stand is made of stainless steel with a photo in A-4 format. The project group will donate these standards to the 'Mei 4 Committee Vorden', which organizes the annual commemoration. In consultation with the War Graves Foundation and the Municipality of Bronckhorst, photo stands may be placed at the graves every year in the month of May.
In addition to the standards, the project group bundled all of the photos and personal stories into a high quality book. This limited edition was published in both Dutch and English so that the families of the next of kin can become acquainted with the stories and lives of their family members fellow victims. The English translation is provided by Jan Olthuis.
Crowd funding
Donations are needed to fund this project. Therefore the project group has initiated a successful crowd funding campaign. Due to the increase in raw material prices, only a little extra money is needed. If you think this is a good initiative and want to contribute financially, you can order a book and make a voluntary donation.
Order book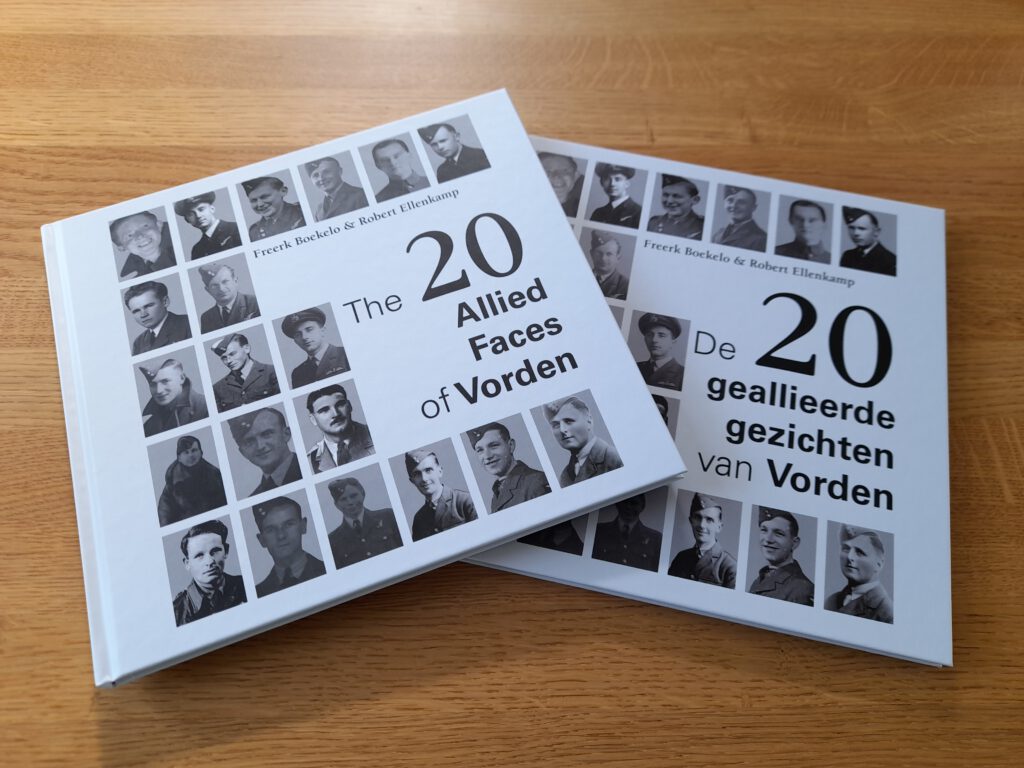 If you want to support the project 'The 20 allied graves of Vorden get a face' with Bronze, please fill in the form below. You will receive an email of your reservation and a request to transfer the amount after sending. When the money is received we will send your order.